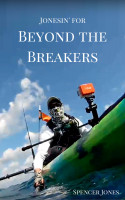 Jonesin' for Beyond the Breakers
by

Spencer Jones
New to kayak fishing Beyond the Breakers? Learn everything you need to have a successful trip as author, Spencer Jones, shares what he learned on his adventure to fish in the Extreme Kayak Fishing Series. This includes all the tips and tricks he learned before, during, and after the trip, plus you get access to an exclusive interview with the series tournament director.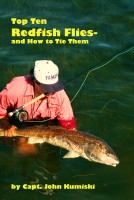 Ten Top Redfish Flies - And How to Tie Them
by

John Kumiski
Do you want to catch redfish on fly? This little ebook, the result of 25 years worth of on-the-water research and observation, shares with the reader ten of the most effective redfish flies available, as well as concise instructions on how to fish them. Fly tiers will appreciate the links to tying instructions. Do you want to catch more and bigger redfish? Read this book!
Related Categories