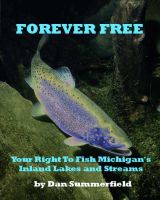 Forever Free: Your Right To Fish Michigan's Inland Lakes and Streams
Michigan has between 10 and 11 thousand lakes and ponds, and more than 35 thousand miles of inland rivers and streams, almost of which are public waters. This book is targeted toward the hundreds of thousands of fishermen who do not know their rights on public waters and are either unwilling or unable to hire an attorney to enforce those rights.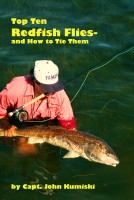 Ten Top Redfish Flies - And How to Tie Them
Do you want to catch redfish on fly? This little ebook, the result of 25 years worth of on-the-water research and observation, shares with the reader ten of the most effective redfish flies available, as well as concise instructions on how to fish them. Fly tiers will appreciate the links to tying instructions. Do you want to catch more and bigger redfish? Read this book!