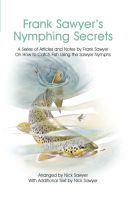 Frank Sawyer's Nymphing Secrets
Frank Sawyer earned worldwide acclaim for his books 'Keeper of the Stream' and 'Nymphs and the Trout' He is probably most widely remembered as the inventor of the Pheasant Tail Nymph. Frank continued to write on the techniques of nymph fishing long after 'Nymphs and the Trout'. This book is a collection of these articles.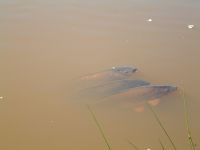 Finding The Elusive Carp
Simple Freshwater Biology, Come and meet the family, The Carp's External Features, The Carp's Internal Features, hat the well dressed Carp Fisherman should never be seen without, The Carp Rod, The Reel, Alarms and indicators, Rod rests, buzzers bars & pods, Line, Bivvies & shelters, Baiting up equipment, Carp care, Carp care tackle, Tactics, Setting up your swim, Accurate casting, Feature finding.