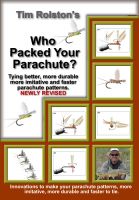 Who Packed Your Parachute?
(5.00 from 1 review)
NOW REVISED AND UPDATED: How to tie better parachute dry flies. A short evaluation of new ways to tie better, faster, more imitative and durable parachute fly patterns. Tim Rolston takes a brief look at why parachute flies have traditionaly been fragile, why they are worth using and what steps you can take to make your flies better.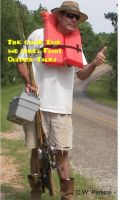 The Canoe Trip and other Funny Outdoor Tales
(5.00 from 1 review)
I have always been a storyteller, but it wasn't until recently that I decided to share my stories more broadly. Some are best told as "stand-up", and some are best read. Inspired by Jerry Clower, Dave Gardner, and many others, I have put some of my better "bull" down on paper. Enjoy this one, until I can write the next one!