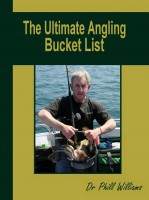 The Ultimate Angling Bucket List
by

Phill Williams
A lifetime quest to catch 100 species of fish from UK waters; 300 species worldwide; a 200 pound fish from a trailed boat; a 200 pound fish from the shore; a 100 pound fish from freshwater; a double figure trout; a double figure Bass; a fish in excess of 1000 pounds, plus a British, a European and a world record before calling time on the practical angling.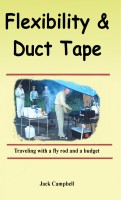 Flexibility & Duct Tape
by

Jack Campbell
As seen through the eyes of the "Wagon Master", Author Jack Campbell, explores the worldly travels of fishing through dusty and dirty sunglasses. His gang of four, the purported swashbucklers of fly-fishing, and their adventures from pristine Alaska to "ugly water" are humorously told in this fast paced and entertaining book.
Related Categories