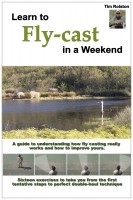 Learn to Fly-Cast in a Weekend
by

Tim Rolston
(4.50 from 4 reviews)
A guide to understanding how fly casting really works and sixteen innnovative exercises to take you from your first tentative steps to mastery of the double haul. The print version of this book has sold over 2500 copies and assisted thousands of anglers to finally master their casting and improve their enjoyment of their fishing. Now updated and available as an eBook.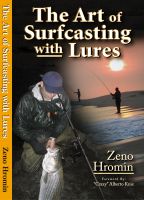 The Art of Surfcasting with Lures
by

Zeno Hromin
Here is a book that will be considered the ultimate guide to surf fishing with lures for years to come. The first half of the book is loaded with information on gear, structure, tide, winds and moon periods. Additional chapters cover baitfish profiles, fishing strategies and what goes into a surfcaster's decision making process when selecting a lure and presenting it to structure.
Related Categories