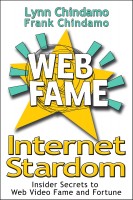 Internet Stardom: Insider Secrets to Web Video Fame and Fortune
by

Lynn Chindamo
(5.00 from 4 reviews)
A growing number of web video creators are scoring six-and-seven-figure paychecks, studio development deals, A-list Hollywood agents, book and record deals and more because they've harnessed the power of online video production, distribution and monetization. Learn the secrets of their success from the world's first Internet Stardom Curator and the USC Professor who taught billion hitter freddiew.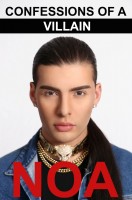 Confessions of a Villain
by

Noa
Imagine yourself to someday be a famous singer? Hang onto your microphone, you're in for a bumpy ride… NOA takes you into a world of TV auditions, music videos, profit-seeking producers and a music industry that preys on the vulnerable. Confessions of a Villain is keenly observant and insightful, a guide for others on the road to becoming creative, unique and well-known stars.