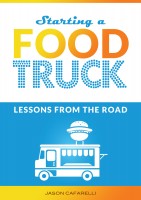 Starting A Food Truck: Lessons From The Road
by

Jason Cafarelli
In these pages, you will learn directly from the author -- Jason Cafarelli -- who ran his own food truck in 2012. You will find humor in his true stories. You will pick up pointers in his triumphs and avoid pitfalls through his mistakes. By the end of this book, every potential food-trucker will have a strong foundation and should feel confident hitting the road.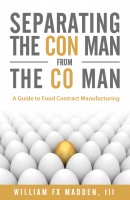 Separating the Con Man From the Co Man: How to Source a Contract Food Manufacturer
by

William Madden
Have you been manufacturing your product yourself and have come to the realization that you are ready to outsource? You need expert guidance as you sift through the dozens of con men to find the right co-manufacturer. Will Madden uses his two decades of experience to navigate the twists and turns of the food industry maze, empowering food companies to find the elusive needle in a haystack.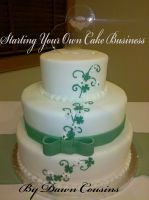 Starting Your Own Cake Business
by

Dawn Cousins
Whether you are operating from home or opening your own retail storefront, this book will serve as a valuable guide to helping you start and operate your own cake business.