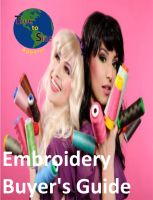 Embroidery Buyer's Guide
This free Embroidery Buyer's Guide may point out a few questions that need answered from your present or new supplier.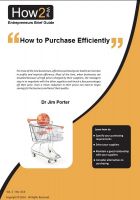 How to Purchase Efficiently
Entrepreneurs Brief Guide - How to Purchase Efficiently. For most of the new businesses, effective purchasing can lead to an increase in profits and improve efficiency. In 30 minutes, learn how to: (a) Specify your purchasing requirements, (b) Select your suppliers, (c) Maintain a good relationship with your suppliers and (d) Consider alternatives to purchasing.