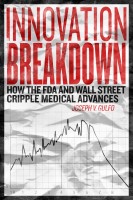 Innovation Breakdown: How the FDA and Wall Street Cripple Medical Advances
Winner of Maverick of The Year Award, and featured by WSJ, Fortune and Bloomberg TV for his courageous battle to defeat unlawful actions by the FDA, this biotech entrepreneur gives a first-hand riveting account of an against-all odds unbelievable fight that demonstrates what it takes to advance breakthrough products that truly benefit patients. He concludes with a fix for a terribly broken system.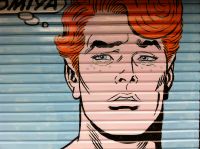 Forever Foreign
This book explores my three year odyssey working in Tokyo for a Japanese company in the 1980's. All names have been changed, but the story is 100% true. It was created to convey what life was like for me inside a Japanese company. Originally completed in 1990, I set this book aside until 2012. Twenty years later, much has changed...but much remains the same as Japan's future remains unclear.