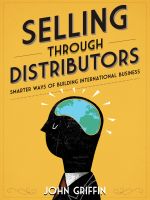 Selling Through Distributors
by

John Griffin
Selling Through Distributors teaches the facts of life in finding effective distributors and managing them for superior results. The lessons and methods apply equally to domestic distributor networks as to international. The book is a hard-hitting pragmatic analysis in choosing and managing middlemen anywhere on the planet.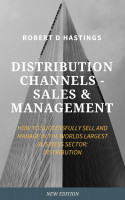 Channel Distribution Sales and Management
by

Robert D Hastings
DISTRIBUTION remains the worlds largest business - complex and multi tiered and expanding as the world market increases. Distribution Channels - sales and management covers a range of subjects from successful selling into a channel environment, channel management and management metrics as well as the range of standard supply chain options and how to manage and sell effectively and successfully.