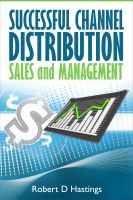 Successful Channel Distribution Sales and Management
by

Robert D Hastings
Channel sales and management is one of the largest industry networks in the world and this book offers a broad scope of skills and information to be successful in this competitive market. The book covers a range of areas from successful selling, channel management and management metrics, differing type of channels and marketing processes which offer success and integration.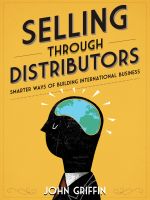 Selling Through Distributors
by

John Griffin
Selling Through Distributors teaches the facts of life in finding effective distributors and managing them for superior results. The lessons and methods apply equally to domestic distributor networks as to international. The book is a hard-hitting pragmatic analysis in choosing and managing middlemen anywhere on the planet.