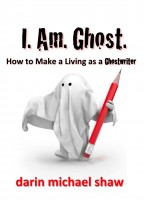 I Am Ghost: How to Make a Living as a Ghostwriter
by

Darin Michael Shaw
Darin Michael Shaw walked away from his day job and launched his freelance writing career from scratch. Today he is a sought after literary ghost and collaborator—a successful freelance writer. If you've considered leaving your day job for a full time literary career, especially if you're interested in the fascinating and lucrative field of ghostwriting, this book is for you!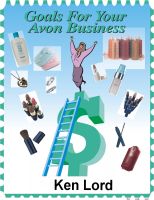 Goals for your Avon Business
by

Ken Lord
In this book you are taught a way to success by selling yourself on a goal and by taking the appropriate steps to develop goals with methods and measurements that will work for the Avon business. The reader is challenged to stretch beyond what he or she is capable. The author knows: he had a $300,000 Avon business. He did it by setting and achieving goals that required him to stretch.