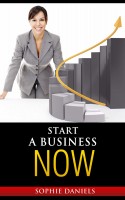 Start a Business Now
by

Sophie Daniels
Here's what you'll learn in "Start a Business Now": - Find out if you're cut out to run your own business - Finding & registering a good business name - Choosing the correct business structure for your business - Raising money, getting loans & grants for your venture - Using online and offline promotions for your business Click on the Buy Now link to start your business today. Plus much more!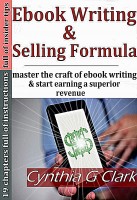 Ebook Writing & Selling Formula
by

Cynthia Clark
ebooks can be life changing, unfortunately the majority of self publishers prove unsuccessful in the art of writing or selling. Cynthia Clark does something unique, she gives you two different formulas & models for writing. Both are equally powerful. The book gives a road map to show the remarkable potential of an e book if treated as a business asset. Grab your share in this lucrative industry.