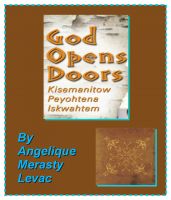 The writing of God Opens Doors - Kisemanitow Peyohtena Iskwahtem
Paperback edition by Angelique Merasty Levac, artist, business woman, and mother, who contemplated telling the story about her unique life for some time now. She is comfortable and successful in the modern world and thrives in her Christian walk and in her art and her business but her story begins with citizenship in an ancient world. She believes God opened the door for her to change her life.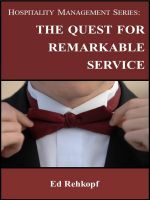 Hospitality Management Series: The Quest for Remarkable Service
A description of the necessary organizational building blocks for your hospitality operation to consistently deliver high levels of customer service. Though originally written for the private club industry, the concepts contained in this book apply just as much to any hospitality operation - hotels, resorts, and restaurants.