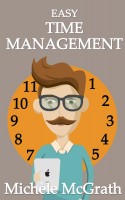 Easy Time Management
by

Michele McGrath
Manage your time at home and at work Make more time for the things you love A short and easy to follow guide to identifying the people and circumstances which steal your time and how to deal with them. There is a section on General Time Management and another on Time Management at Work. The author was a senior manager who ran training courses in management skills including Time Management.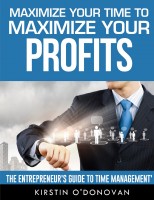 Maximize Your Time To Maximize Your Profits
by

Kirstin ODonovan
(5.00 from 1 review)
The Entrepreneur's Guide To Time Management is the ultimate guide for entrepreneurs who need to learn how to manage their time effectively and transform their results. Entrepreneurs learn everything from how to identify their time thieves, how to create and manage a workflow system, how to develop effective behaviour patterns, goal setting and overcoming procrastination and much more!