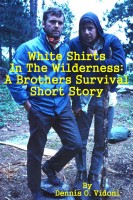 White Shirts In The Wilderness: A Brothers Survival Short Story
by

Dennis Vidoni
two brothers: wild and crazy guys conjure up the idea to go on a survival trip to canada. the ilprepared duo set out on a three week adventure with a fishing rod, a pellet gun, a tent and a two-day store of food. they encounter the rain, snow and biting cold of late may in canada. nature tests their mettle. their ingenuity is spurred on by myriad obstacles.a story of survival, misstep and misery.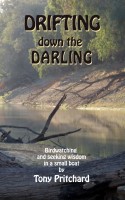 Drifting Down the Darling
by

Tony Pritchard
Drifting down the Darling can best be described as the incoherent thoughts of a traveller who will use any excuse to put a boat onto the Darling River and then write crazy stories about birds. Do not listen to anything he says about Australian birds-none of his observations are based on skill, truth, or even reality.
Related Categories