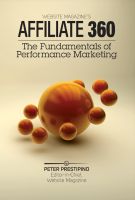 Affiliate 360: Fundamentals of Performance Marketing
by

Pete Prestipino
Affiliate marketing is something that seems so very accessible - buy a domain name and website, put up some affiliate offers, and wait on the check to arrive. The reality is more complicated. Website Magazine's Affiliate 360 book addresses the fundamentals of performance-based marketing and provides access to proven strategies, and the most powerful tools and reliable techniques available today.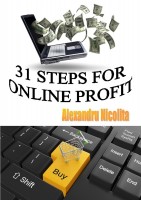 31 Steps for Online Profit
by

Alexandru Stefan Nicolita-Cristian
Nowadays, anyone with a good idea can secure an unbelievable income with the help of this fantastic tool which is internet. The aim of this book is to guide you step by step to achieve online success, even if you are a beginner or you have some experience with internet.
Related Categories