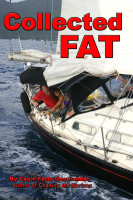 Collected Fat
by

Cap'n Fatty Goodlander
The Collected Fat represents the very best writing from one of the most outrageous writers in the Caribbean. Cap'n Fatty will enthrall you with his rollicking tales of Lush Tropical Vegetables, Wonderful Waterfront Wackos, and Colorful Caribbean Characters. A number of these stories will make you laugh. A few will touch your heart. One might change you, ever-so-slightly, forever.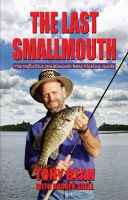 Last Smallmouth
by

Tony Bean
"I don't care what size my last fish will be …I just want it to be a smallmouth."~Tony Bean Tony Bean, one of America's most renowned smallmouth bass fishermen, is back fishing and teaching anglers the sport he loves. The Last Smallmouth provides step-by-step techniques for catching the elusive smallmouth as well as showing anglers good fishing practices.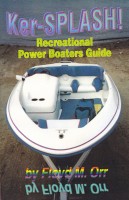 Ker-SPLASH! Recreational Power Boaters Guide
by

Floyd M. Orr
This book of non-fishing, recreational powerboats, a step up from the very basic Power Boating for Dummies, offers the avid boater or novice a comprehensive overview of the hobby. Packed inside are how-to articles, builder histories and addresses, and engine option details. This 2002 publication is being offered at a special low price prior to the 2010 release of an updated edition.
Related Categories