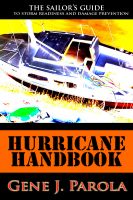 Hurricane Handbook
by

Gene Parola
(5.00 from 3 reviews)
In this, as in any discussion about boats and weather, one can make no assumptions. There is little new in that matrix. Boats, the sea and weather have posed those ambiguities ever since man leapt astride a log and rode it the first time. However, there are some steps that a responsible owner can take in an attempt to minimize damage. The following suggestions, properly executed, may help.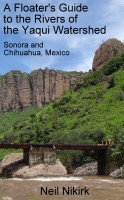 A Floater's Guide to the Rivers of the Yaqui Watershed
by

Neil Nikirk
This E-book is an attempt to consolidate what little information there is on boating the rivers of the Yaqui drainage so that other adventurous boaters can experience the thrill of exploration but still have some idea of what they are getting into. It includes photos, maps, river descriptions, a mile by mile guide, and adventure stories from people who have been there.
Related Categories