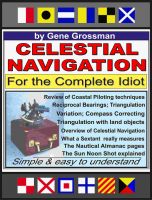 Celestial Navigation for the Complete Idiot - A Simple Explanation
At last - a plain English explanation of a valuable navigation procedure, without complicated diagrams, astronomy, or strange scientific words. Reading this book is guaranteed to raise your level from 'Idiot' up to being merely 'Navigationally Challenged,' and will also suggest how to further elevate your status to that of Competent Navigator. This book won a 2011 Global eBook Award.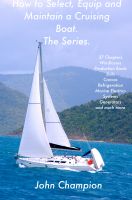 How to Select, Equip and Maintain a Cruising Boat. The Series.
This book is a compilation of the authors other e books on cruising boats. The material is the same but makes it all available in one volume at a much lower price. Thirty seven different chapters beginning with comparing boats and the various aspects of different designs and builds. The buying process, equipping for a voyage and numerous practical articles; Easy reading with a humorous approach.