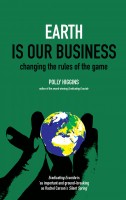 Earth is Our Business
by

Polly Higgins
Earth is our Business takes forward the argument of Polly Higgins' first book, Eradicating Ecocide. This book proposes new Earth law, but it is also about something more than law: it advocates a new form of leadership which places the health and well-being of people and planet first. Polly Higgins shows how law can provide the tools and be a bridge to a new way of doing business.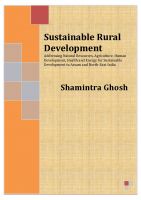 Sustainable Rural Development
by

shamintra ghosh
The book aims to study the Natural Resources, Agriculture, Human Development, Health and Energy for Sustainable Development and to evaluate the various determinants of sustainable rural development.