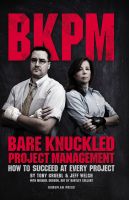 Bare Knuckled Project Management: How to Succeed at Every Project
(5.00 from 1 review)
As many as 70% of projects fail, costing billions of dollars. You've hired certified project managers and implemented project management techniques, and yet you still don't have the success you need. You need a Bare-Knuckled Project Manager, someone not afraid to ruffle a few feathers, make hard decisions, and speak key truths to people who don't always want to hear bad news.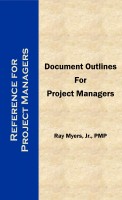 Document Outlines for Project Managers
This book provides outlines for over 65 Project Management documents. The outlines will help a project manager quickly assess a project's information needs and determine which documents are appropriate for the project. The outlines will assist the project manager to organize the relevant information as it is committed to paper and ultimately shared with the project team and stakeholders.