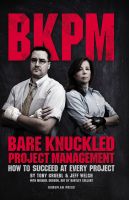 Bare Knuckled Project Management: How to Succeed at Every Project
(5.00 from 1 review)
As many as 70% of projects fail, costing billions of dollars. You've hired certified project managers and implemented project management techniques, and yet you still don't have the success you need. You need a Bare-Knuckled Project Manager, someone not afraid to ruffle a few feathers, make hard decisions, and speak key truths to people who don't always want to hear bad news.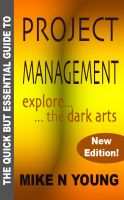 The Quick But Essential Guide to Project Management
(3.00 from 1 review)
New Extended Edition! Explore the dark arts of Project Management with this quick but essential guide. For those either new to project management or wishing to refresh their skills, this guide is packed with practical advice from an author with over 25 years experience in business. With a focus on people skills, learn how to construct realistic plans and manage projects to successful completion.