How to Start a Business Analyst Career
by

Laura Brandenburg
(5.00 from 1 review)
With the salary for a business analyst reaching above $90,000 per year, more talented, experienced professionals are pursuing business analysis careers. But the path is not clear cut. My promise to you is that this book will help you find your best path forward into a business analyst career. More than that, you will know exactly what to do next to expand your business analysis opportunities.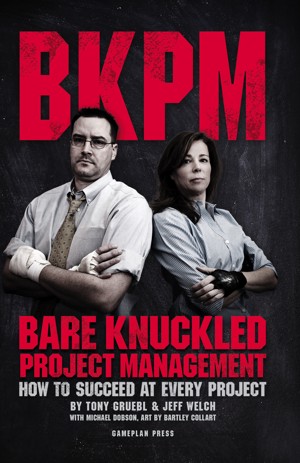 Bare Knuckled Project Management: How to Succeed at Every Project
by

Tony Gruebl
(5.00 from 1 review)
As many as 70% of projects fail, costing billions of dollars. You've hired certified project managers and implemented project management techniques, and yet you still don't have the success you need. You need a Bare-Knuckled Project Manager, someone not afraid to ruffle a few feathers, make hard decisions, and speak key truths to people who don't always want to hear bad news.