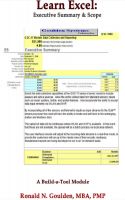 Learn Excel: Executive Summary & Scope
This is the second book in the "Build-A-Tool' series of books for learning Microsoft® Excel while creating fully functional Project Management tools (which, with a little ingenuity, can be applied to other fields of study). The process of this book will start with blank worksheets and develop them into sophisticated Project Management tools called the 'Executive Summary" and Scope" documents.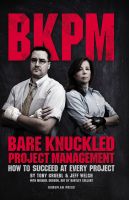 Bare Knuckled Project Management: How to Succeed at Every Project
(5.00 from 1 review)
As many as 70% of projects fail, costing billions of dollars. You've hired certified project managers and implemented project management techniques, and yet you still don't have the success you need. You need a Bare-Knuckled Project Manager, someone not afraid to ruffle a few feathers, make hard decisions, and speak key truths to people who don't always want to hear bad news.