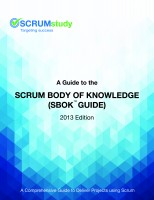 A Guide to the Scrum Body of Knowledge
by

SCRUMstudy VMEdu Inc
A Guide to the Scrum Body of Knowledge (SBOK™ Guide) provides guidelines for the successful implementation of Scrum—the most popular Agile product development and project delivery methodology. The SBOK™ Guide is supported by free high quality videos, interesting case studies, free mobile apps and a free Scrum Fundamentals Certification available at www.SCRUMstudy.com.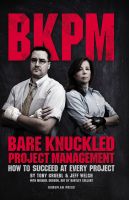 Bare Knuckled Project Management: How to Succeed at Every Project
by

Tony Gruebl
(5.00 from 1 review)
As many as 70% of projects fail, costing billions of dollars. You've hired certified project managers and implemented project management techniques, and yet you still don't have the success you need. You need a Bare-Knuckled Project Manager, someone not afraid to ruffle a few feathers, make hard decisions, and speak key truths to people who don't always want to hear bad news.