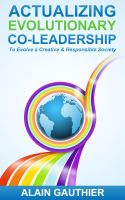 Actualizing Evolutionary Co-Leadership – To Evolve a Creative and Responsible Society
by

Alain Gauthier
Why and how can evolutionary co-leadership accelerate the development of a creative and responsible society? After exploring the evolutionary worldview, the book invites the reader to discover the inner conditions for entering into a true partnering dance with others – for the common good. It then offers a wide array of proven practices to develop co-leadership and points to emerging initiatives.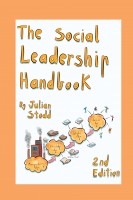 The Social Leadership Handbook Second Edition
by

Julian Stodd
Social Leadership encapsulates the mindset, skills and behaviours required to be an effective leader in the Social Age. This book is a guide for organisations and individuals looking to develop Social Leadership capability. The expanded and revised 2nd Edition emphasises the importance of humility in Social Leadership and how Social Leadership it is central to organisational change.
Related Categories