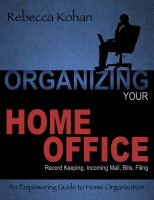 Organize Your Home Office (Record Keeping, Incoming Mail, Bills, Filing)
by

Rebecca Kohan
This organizing book (one of a series) will help you recognize and concur the clutter in your home office (Record Keeping, Incoming Mail, Bills, Filing). Learning how to organize the right way can support you in focusing on your finances and achieving your most treasured goals. Easy to read and understand. Simple, straightforward and effective information. Bullet-point keywords for each paragraph.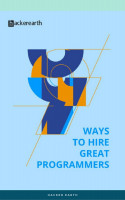 9 Ways to Hire Great Programmers
by

HackerEarth Inc
Whether you are an employer or an employee, you need to think beyond resumes to stay ahead of the game. From hackathons to automated evaluation tools, semantic analysis to personality tests, social hiring to web scraping, recruiting is being reinvented and how.