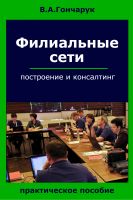 Филиальные сети: построение и консалтинг
(5.00 from 1 review)
Практическое пособие по построению филиальных сетей для среднего бизнеса. Рассматриваемые в книге решения базируются на опыте автора в реформировании свыше 70 компаний за 16 лет. Книга предназначена для владельцев и руководителей бизнеса, менеджеров среднего звена, директоров по развитию, специалистов по организационному проектированию, по работе с персоналом, а также консультантов.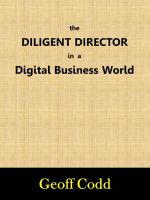 The Diligent Director in a Digital Business World
(4.00 from 1 review)
Many Business and Government leaders' traditional skills are inadequate in our digital world, and they must challenge traditional practices if they are to lead the transformation that is taking place. Significant changes are needed to support those who take up this challenge, and this book opens up this subject for those who still feel uneasy about its record to date.