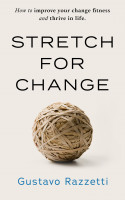 Stretch for Change - Improve Your Change Fitness And Thrive In Life
by

Gustavo Razzetti
Discover how to thrive in our unpredictable world. "This book not only lessens our fears of change but gives us the tools to truly harness it for greater productivity and success in the workplace and out of it." ―Abigail Posner - Head of Strategy, Google Reengage with your passions and leadership skills by stretching your mindset and embracing change.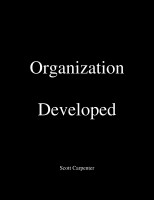 Organization Developed
by

Scott Carpenter
This fictional story will shed some light on the often misunderstood world of organizational development (OD). Any manager who has successfully led a unit for more than a year has probably accomplished some amount of organizational development. Often, supervisors have accomplished organizational development within their units, also. Don't let the term itself confuse you.
Related Categories