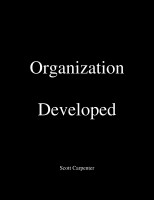 Organization Developed
This fictional story will shed some light on the often misunderstood world of organizational development (OD). Any manager who has successfully led a unit for more than a year has probably accomplished some amount of organizational development. Often, supervisors have accomplished organizational development within their units, also. Don't let the term itself confuse you.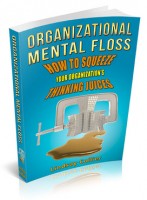 Organizational Mental Floss; How to Squeeze Your Organization's Thinking Juices
Warning!! This book may be very dangerous to the status quo of your organization. It will take you on a journey of discovery to places you may have never been to before. It will change the way you think about what is possible for the future of your team or organization. But, no fear, the trip will be a blast! The ideas in here are new, very different, extremely powerful, and fun to implement.