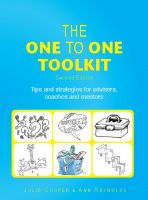 The One to One Toolkit: Tips and Strategies for Advisers, Coaches and Mentors
by

Julie Cooper
Does your job involves helping people to move forward in their career, learning, or personal development? If so, you need this book! Written in a user friendly style, it explains practical models, highlighting how to address dangers and difficulties.The Toolkit provides powerful, memorable bite size theories, tips, exercises and strategies to use with clients. Highly acclaimed.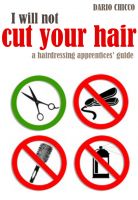 I Will Not Cut Your Hair
by

Dario Chicco
Before you start a hairdressing apprenticeship, go to beauty school or open your own salon - YOU MUST READ THIS - it could save you 2 lost years in this profession.