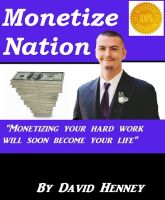 Monetize nation
by

david henney
(5.00 from 2 reviews)
Find out what it takes to be successful online. Learn what big companies are doing and what you can do to improve your business. Learn how to monetize yourself.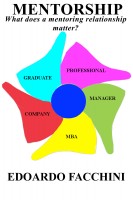 Mentorship What Does a Mentoring Relationship Matter?
by

Edoardo Facchini
(4.00 from 1 review)
What is mentoring? Which is the difference between mentoring and coaching? Who is the right mentor for me? Is it useful for companies to reach their targets? Could it improve employability and personal development of people with an MBA degree? These and other questions are discussed with mentors, hr managers and experts The preface is by Mr Gaetano Bonfissuto.
Related Categories