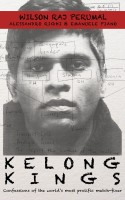 Kelong Kings: Confessions of the world's most prolific match-fixer
by

Wilson Raj Perumal
Wilson Raj Perumal has been labeled the world's most prolific match-fixer in football's recent history. Born a village boy in rural Singapore in the mid-60's, Wilson climbed the heights of international match-fixing across five continents, becoming FIFA's most wanted man. Kelong Kings is the ultimate tale about gambling, soccer and fixing, told in the words of the man who made it all happen.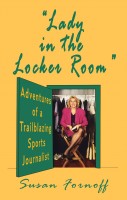 "Lady in the Locker Room": Adventures of a Trailblazing Sports Journalist
by

Susan Fornoff
New edition! Now in development as a motion picture for CBS Films, this freshly updated 1993 edition takes an intimate look at the life and challenges of a woman covering the superstar-laden Oakland A's during an era when the locker room was not a woman's place. Featured cast includes Jose Canseco, Mark McGwire, Tony La Russa, Dennis Eckersley, Reggie Jackson, Dave Stewart and more.