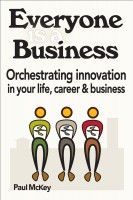 Everyone Is A Business - Orchestrating Innovation In Your Life, Career And Business
by

Paul McKey
Innovation is both threatening and enhancing our lives, careers and the way we do business. However success in a new collaborative economy will require a different mindset from what we are used to. Paul McKey shows how you can take control and orchestrate both high performance careers and businesses through the intelligent use of innovation and the breakthrough strategy of Synergistic Design.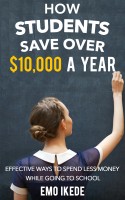 How Students Save Over $10,000 A Year
by

Emo Ikede
Are you trying to figure out how to pay for College or University? Do you want to know where you can easily cut costs? Would you like to see how students save a lot of money and reduce their debt? Are you a parent trying to prepare your child for College or University? This book provides answers to those questions and more by showing you effective ways to spend less money while going to school.
Related Categories