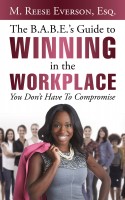 The B.A.B.E.'S Guide to Winning in the Workplace: You Don't Have to Compromise
by

M. Reese Everson
The B.A.B.E.'S Guide to Winning in the Workplace: You Don't Have to Compromise is the undisputed authority for Beautiful, Ambitious, Brilliant, millennial women of Excellence entering the workforce to become empowered, inspired, courageous women of integrity in a male dominated and sex-driven society. If you know a young lady entering the workforce, buy this book for her!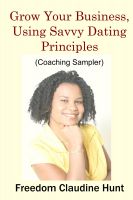 Grow Your Business, Using Savvy Dating Principles
by

Freedom Hunt
How to handle the devastating things that happen when you are first starting a business, marketing yourself, and trying to live as a woman entrepreneur. This simple business advice, based on dating principles, will help you change your strategy and have success in business.