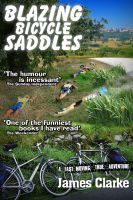 Blazing Bicycle Saddles
by

James Clarke
(5.00 from 1 review)
This is the very funny story of six South Africans - mainly writers - who, on a whim, decide to explore "Darkest Europe and bring back to Africa stories about its strange natives". On hired bikes (none had cycled since childhood) they began with a 1 000 kilometre ride down the Danube. Over the years many other regions were explored. The story is told by their not terribly good leader.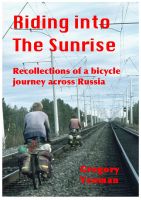 Riding into The Sunrise - Recollections of a bicycle journey across Russia
by

Gregory Yeoman
(5.00 from 1 review)
Spring 1993. 14 months earlier the USSR had collapsed and with Russia accessible once more Gregory Yeoman and his expedition companions set off on their bicycles to ride from the Baltic to the Pacific. Over 153 days they encountered wild landscapes, wild people, crumbling hotels and Siberia's two cheeses on an extraordinary adventure through a nation finding itself after 70 years of Communism.