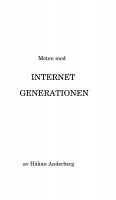 Möten med Internet Generationen
by

Håkan Anderberg
En sak som konfunderat mig under de år jag rest är att den unga generationen skiljer sig så enormt från tidigare generationer. Jag hade träffat dem vid flera tillfällen och jag har en son som föddes 1991 vars uppväxt jag följt på nära håll. Varför denna otroliga skillnad? Kunde det vara Internet, och i så fall, varför? Vad är det som gör att vi har en generation som har så hög empatiförmåga?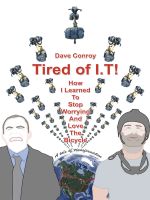 Tired of I.T! - How I learned to stop worrying and love the bicycle
by

Dave Conroy
Spend every waking minute staring at a computer screen. Throw in some self destructive habits. Stir. Repeat. This weekly routine nearly killed him. In a moment of insanity (clarity?), Dave Conroy quit his computer job, sold his belongings and, buying a bicycle, set forth around the world. He hadn't been on a bike in nearly 20 years but you never forget, right?