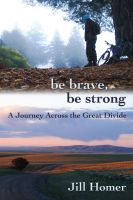 Be Brave, Be Strong: A Journey Across the Great Divide
(4.43 from 7 reviews)
This is an inspiring and often harrowing account of Jill Homer's record-breaking, 2,740-mile mountain bike ride from Canada to Mexico along the Great Divide. The book follows the thrilling adventure, grueling physical challenges, and emotional turmoil of an ordinary person trying to do something extraordinary.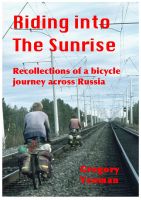 Riding into The Sunrise - Recollections of a bicycle journey across Russia
(5.00 from 1 review)
In 1993 Russia was open for exploration. Gregory Yeoman and his expedition companions set off one Spring morning to traverse this great country by bike. Encounters with wild landscapes, wild people, crumbling hotels and Siberia's two cheeses provided an extraordinary experience of a nation finding itself after 70 years of Communism and now held together by amazing hospitality and dodgy vodka.