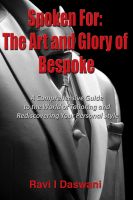 Spoken For: The Art and Glory of Bespoke
by

Ravis Custom Tailors
A Comprehensive Look at the World of Tailoring and Rediscovering Your Personal Style. Written by a Custom Tailor in business for 30 years, this book shares insights into how to dress well and what to think of when considering your wardrobe. A must read for those you like to Look Good.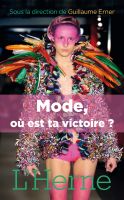 Mode, où est ta victoire ?
by

Guillaume Erner
La mode ne donne pas simplement du bonheur aux uns et des soucis aux autres, du travail à beaucoup, des obsessions à certains ; elle peut également être matière à pensée. La chose pouvait-elle surprendre ? Probablement pas, car, à bien y songer la mode se situe au carrefour des obsessions du contemporain. La mode c'est à la fois le corps et l'argent, la matière et le rapport à l'autre.
Related Categories