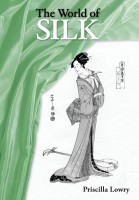 The World of Silk
by

Priscilla Lowry
The World of Silk is the third book in the series. It explores the history, lifestyle, fashions, culture and experiences of the many different countries and people whose lives are dependent on silk, from peasant farmers to haute couture. Each country tells its story and highlights the many changes over the centuries and looks towards the future of silk in the world today.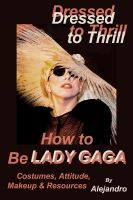 Dressed to Thrill How to Be Lady Gaga: Costumes, Attitude, Makeup & Resources
by

Alejandro
Enjoy pushing the socially acceptable fashion envelope? You are Minutes from Becoming Awesome! Outrageous! Magnetic! Riveting! Lady Gaga costume ideas, accessories, eyeglasses, disco sticks, nail & makeup tutorials, tattoos, fingernail rings, wigs, outrageous shoes, sexy underwear, secrets to Lady Gaga's "Free to be me" attitude & access to your own password-protected resource page are here!