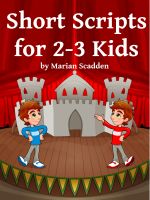 Short Scripts for 2-3 Kids
by

Marian Scadden
Young actors can have fun performing 15 short (2-5 min.) plays with a sibling, cousin or friend, in the living room, backyard, or wherever the opportunity exists. Many of the scripts in the collection are humorously based on well-known tales with twists so they can be performed by a cast of 2 or 3. Four of the plays can be performed by more. Basic stage terms & notes are included.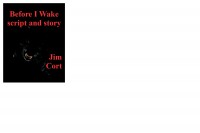 Before I Wake script and story
by

Jim Cort
David Conklin has a problem. Somebody's trying to kill him in his sleep. How long could you hold them off? How long could you stay awake? This edition includes the original radio play and the original published story, as well as an introductory essay detailing the curious history of this story since 1988.