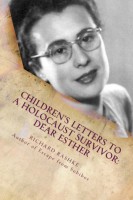 Children's Letters to a Holocaust Survivor
by

Richard Rashke
(5.00 from 1 review)
In 1943, Esther Terner and 300 other Jews escaped from Sobibor, a Nazi death camp. It was the biggest escape of WWII and the subject of Rashke's book, ESCAPE FROM SOBIBOR. The book, and movie based on it, brought Esther many invitations to speak in public schools. Her story generated hundreds of letters from children expressing their concern and outrage. Those letters inspired DEAR ESTHER.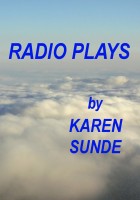 Radio Plays
by

Karen Sunde
(5.00 from 1 review)
3 Radio Plays 3 Voodoo to Paradise: tropical night, mysterious wooden boat-load casting off for better future. The Sound of Sand: Blind boy's mighty dangerous venture from sand-castle beach onto the sea. How His Bride Came To Abraham: Enemies trapped in no-man's land make it paradise. An NPR, WNYC broadcast; a Bob Hope Award winner; a radio-adaptation of oft-produced, twice-published peace play.
Related Categories