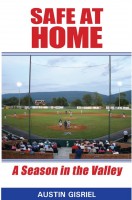 Safe at Home: A Season in the Valley
by

Austin Gisriel
(4.00 from 1 review)
Safe at Home: A Season in the Valley tells the story of the 2009 New Market Rebels and the townspeople who house them, feed them, and root for them; welcome them into their homes in June and send them back to their schools in August. In the process, both players and fans become part of something greater than themselves, even if it is just a baseball team in a little town in the Shenandoah Valley.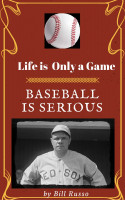 Life is Only a Game Baseball is Serious
by

Bill Russo
(4.00 from 1 review)
People who love baseball do strange things. The best basketball player on the planet gave up millions of dollars and left the NBA to play for a thousand a month with a low level minor league baseball team. The world's first millionaire author would trade every dollar if he could have played just one season of professional hardball. Here are some baseball tales, all true but the last one.