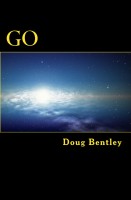 Go -21st Century Existentialism
by

Doug Bentley
(5.00 from 1 review)
A full length 4 Act theater script, GO's template is the landmark play by Samuel Beckett Waiting For Godot. Positing major ontological advances since that play was first produced in 1953, GO's tramps, BLIND and GOGO, encounter transformative characters - a starman, wizard, warrior, and clown - on their path to meeting the transcendent, genderless Go. Please read sample.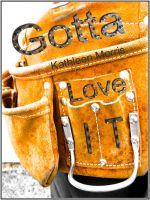 Gotta Love It - A Humorous Play About Rural Life
by

Kathleen Morris
(5.00 from 1 review)
AWARD WINNING PLAY OF 2001. Originally performed by Dancing Sky Theatre. Winner of The Saskatchewan Rural Writing Contest in 2001, it is a play about life in rural Saskatchewan. A young wife discovers her not so modern farmhouse is a fixer-upper among other things.