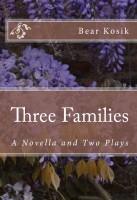 Three Families: A Novella and Two Plays
by

Bear Kosik
Bear Kosik explores the dynamics of families and their friends in three formats. Boots on the Ground recounts the story of a WWII veteran and his greatest wish. Father's Day draws us into the life of a grad student facing loss on many levels. Mother Explains reveals surprises among surprise party guests. Each vividly displays the interplay of emotions that permeate family relationships.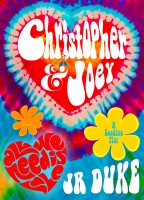 Christopher & Joey
by

J. R. Duke
Price:
$1.69 USD.
Words: 38,750. Language: English. Published: August 6, 2016. Categories:
Plays
»
Gay & Lesbian
Christopher & Joey is a play-within-a-play-within-a-play. Actually, it's the title of an adult all-male video that a cast of characters in the play-within-a-play is variously motivated to star in, write the script for, produce and direct, and sabotage from even being made, all in the name of, due to the lack of, and cynically in spite of love. Will love dare to speak its name and conquer all?