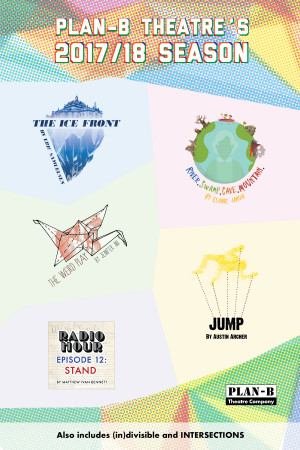 2017/18 Season
by

Plan-B Theatre Company
Please enjoy the most recent world premieres from Utah playwrights Austin Archer (JUMP), Elaine Jarvik (RIVER.SWAMP.CAVE.MOUNTAIN.), Jenifer Nii (THE WEIRD PLAY) & Eric Samuelsen (THE ICE FRONT). Also included: RADIO HOUR EPISODE 12: STAND (the latest by Matthew Ivan Bennett), INTERSECTIONS II: FORGING FAMILY FROM MORE THAN DNA (by nine Utah playwrights) and (IN)DIVISIBLE (by 12 Utah playwrights.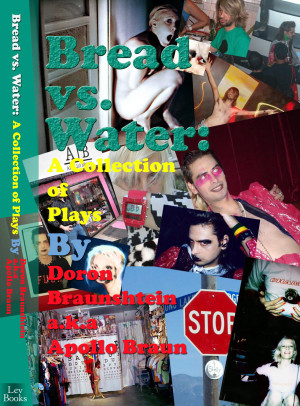 Bread vs. Water: A Collection of Plays By Doron Braunshtein a.k.a Apollo Braun
by

Doron Braunshtein
Price:
$9.99 USD.
Words: 116,220.
Language: English.
Published: August 2, 2017
. Categories:
Plays
» Gay & Lesbian
Doron the Artist: Yes! Yes! And yes! Art has no boundaries - or rules! Art is the real meaning of life! Just think about it for a second - what the world will be like without art? Without films and theater? Without music and paintings? Without sculptures, burlesque shows, photography, fashion, performance art? Can you imagine a world without books? Without musicals or plays? Of course not!