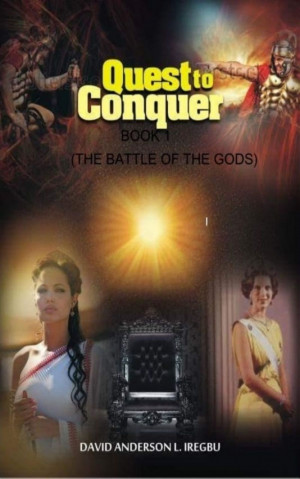 Quest to Conquer Book 1(The Battle of The Gods)
by

David Anderson L. Iregbu
In this world there are gods and there are Gods. There are Titans and there are titans. Beneath the gods and the Gods are the titans or the demigods as you would call them, but they are the very instruments representing their will and actions amid humans. This Book is a huge master piece and a big exposition. Its fiction characters are elements of exposing the readers to a supernatural realities..
Residual Effects aka Butt Shoes! The Musical, an irrational title for an irrational series of circumstances, chance, misunderstanding, understanding, weirdly wild and whimsically bonded
by

Fred Ventresca
Price: Free!
Words: 53,580.
Language: English.
Published: April 20, 2014
. Categories:
Plays
» Medieval
A gas-lighting scenario goes horribly awry, as another dimension programs a man in their alternate reality to process their creative thoughts, without realizing that they had been altering his reality and taking his thoughts. The clues are abundant in this mystery across dimension, time, space, space-time and imagination. Follow the footprints through pages, and through a spectral looking glass!