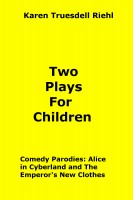 Two Plays For Children
by

Karen Truesdell Riehl
These two children's plays, royalty-free comedic fairy tales, Alice in Cyberland and The Emperor's New Clothes, may be performed by actors of all ages, featuring audience participation.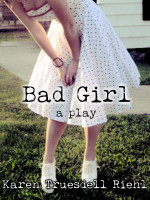 Bad Girl: A Play
by

Karen Truesdell Riehl
Price:
$0.99 USD.
Words: 15,680. Language: English. Published: May 10, 2014. Categories:
Plays
»
Women Authors
From the playwright... I wrote this play as a reminder of the harsh, unforgiving times that were the 1950's, when uncomfortable words and actions were swept under the rug. If the dialogue sounds last century, or events seem improbable, we can be grateful they do. It's a fictionalized account of what happened to "girls in trouble." But the story is true. I lived it.
Related Categories