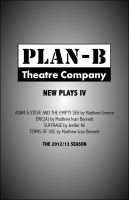 New Plays IV
by

Plan-B Theatre Company
Plan-B Theatre Company, based in Salt Lake City, Utah, has developed and produced unique and socially conscious theatre since 1991. Plan-B champions the work of local playwrights. This is our fourth anthology of our work published since 2008.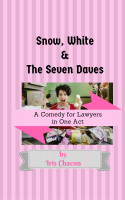 Snow, White & The Seven Daves
by

Iris Chacon
This one-act play depicts the chaotic first workday of a new receptionist at the law firm of Snow, White & Sevendorff, where all the junior attorneys are named Dave.
Related Categories